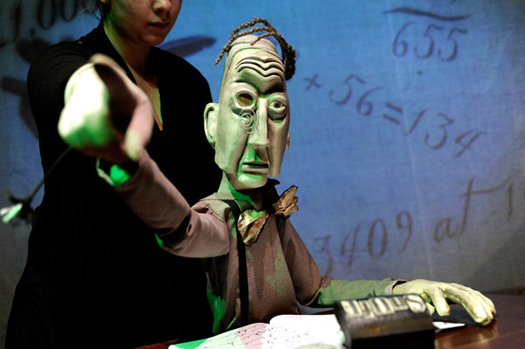 Carnival of Objects welcomes opportunities to continually develop their work by sharing ideas and collaborating with artists throughout communities, at a variety of festivals, workshops and performance venues. The company also offers workshops on masks, puppetry and storytelling at festivals, colleges and other educational settings.
Carnival by the Sea Parade! Sun 25th June 4pm – Boscombe Pier Supported by Arts Council England, Carnival of Objects are currently working on a very exciting community project in collaboration with Talbot Heath School, Arts University Bournemouth, Bournemouth and Poole College and Marine Conservation Society.
Giant sea creature puppets, masks and banners are being made across the Dorset community for a spectacular Carnival by the Sea Parade. The parade will celebrate the oceans and highlight the vital need for marine wildlife protection.
This is a wonderful opportunity for the whole community to get together and celebrate our beautiful oceans, whilst raising money for the Marine Conservation Society.
Come along in your favourite sea creature outfit and join the fish, whales, mermaids and sea monsters! There will be a costume competition to be judged at the end of the parade.
Marine Conservation Society are also hosting a beach clean up. Meet at 3pm at Boscombe Pier, to begin at 3.30pm.