Nicky Baylis – puppet maker, puppeteer: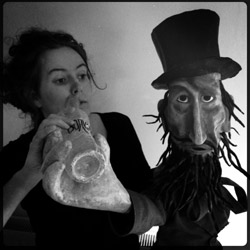 Nicky trained in physical theatre (Corporal Mime) and Commedia dell' Arte in Italy and France, and has a first class honours degree in Drama and Literature from the University of Winchester. Her puppet making techniques have been developed through learning the working methods of puppet and mask makers Matt Jackson, Antonio Fava, and Michael Chase. She has worked with puppetry companies as both a maker and a puppeteer. Nicky has also taught Drama, puppetry and mask making on courses at Bournemouth and Poole College and The University of Winchester. Her research work on Italian physical theatre in Naples was published within New Theatre Quarterly (Cambridge University Press).
Melanie Wood – puppeteer, prop maker: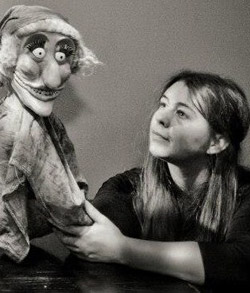 Melanie graduated from The University of Birmingham with a first class honours degree in Drama and Theatre Arts. She has directed and performed in numerous high-profile productions, and has a special interest in storytelling and puppetry. Melanie has a broad range of skills and quickly became an indispensable member of the company, working not only as a puppeteer, but also on the lighting design, as well as being the prop maker and Stage Manager. Before joining Carnival of Objects she worked in Bristol with Desperate Men Theatre Company, which also enabled her to explore her passion for puppetry.
Neil Gibbs – performer, puppeteer: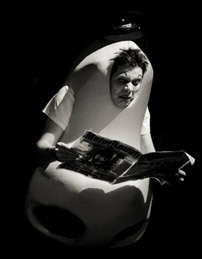 Neil attained a first class honours degree in Performing Arts at Solent University in Southampton. He also trained in Drama at Bournemouth and Poole College, where he was awarded an overall Distinction for his work, and was invited to work as an assistant director. He has performed in a wide variety of roles including the MC in Cabaret, The Dentist in Little Shop of Horrors, Big Bad Wolf in Little Red Riding Hood and Bottom in A Midsummer Night's Dream. Neil also works as a Drama Lecturer in Southampton.
Music by The Cabinet of Living Cinema – Kieron Maguire and Rob Parkinson, with special guest, Jack Maguire:
The Cabinet of Living Cinema is a meeting of artists dedicated to creating 'living cinema' experiences through live performance. The group compose live music scores for theatre and film using a variety of instruments such as viola, guitar, bass, cello and the haunting Eastern European sound of the hammer dulcimer. Percussive and 'found' instruments are also used, as well as loop-pedals to build up layers of melody, 'soundscapes' and live sound effects. A range of world, folk and electronic music inflects their distinctive style, along with the belief in keeping music live; the accidental and semi-improvised being integral elements of their working practice. The Cabinet of Living Cinema has performed extensively at major festivals and venues, and has met with acclaim from both national and international audiences. www.thecabinetoflivingcinema.org.uk
Jack Maguire – musician: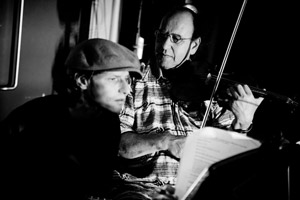 Jack is the Musician in Residence for the Bournemouth Arts by the Sea Festival, featuring as a violinist in numerous festival events such as recitals at the Russel Cotes Museum, directing his baroque ensemble and accompanying silent films for The Cabinet of Living Cinema. Jack is the former orchestra leader and soloist for the Sadlers Wells Royal Ballet and for twenty years was the leader of the Bournemouth Symphony Orchestra's fireworks concerts and Ron Goodwin's Christmas Concerts. He is co-leader of the Mantovani Orchestra. www.jackmaguire.net
Mark Stafford – designer of publicity material, 2D puppets, website artwork: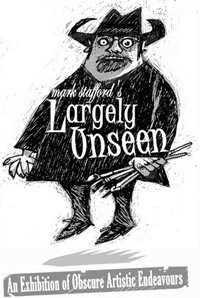 Mark has been the Cartoonist in Residence at The Cartoon Museum in London since 2006 and is a prolific artist who has exhibited extensively and created work for a broad range of publications, murals and publicity materials. He was recently heralded 'the hottest Brit Indy artist' and has had three graphic novels published, Cherubs, Cherubs 2 (published by Desperado Publishing), in collaboration with Eisner-Award winner, Bryan Talbot, as well as an adaptation of Victor Hugo's The Man Who Laughs in collaboration with David Hine. www.hocus-baloney.com
Charlotte Caetano – animator: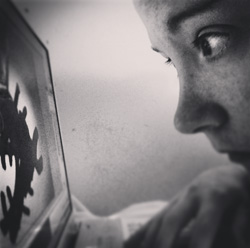 Charlotte graduated from the University College of Creative Arts, Farnham, with a BA honours degree in Animation. She currently creates animation shorts and works as an illustrator. Her animation style lends itself to surrealist work as she enjoys experimenting with multiple animation techniques, whether it be with paper and stop motion film, or through 2D computer animation. Charlotte also runs animation workshops at various venues throughout the community.